Main content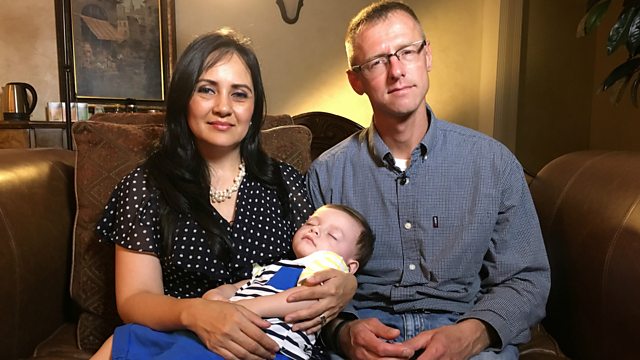 'Baby swap' parents home at last
Richard and Mercy Cushworth relive their El Salvador baby switch ordeal
A British man and his wife - who were given the wrong baby by a hospital in El Salvador a year ago - have finally been allowed to return home to the US with their son.
Richard Cushworth and his wife Mercy, who is from El Salvador, have now been given a birth certificate for Moses and recently arrived home in Dallas.
They spoke to Today programme chief correspondent Matthew Price.
(Image: Family photo. Credit: BBC)
Podcast
Insight, analysis and debate as key figures are challenged on the latest news stories.