Main content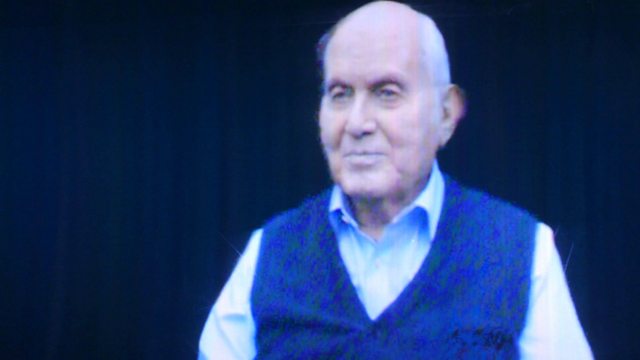 Interactive 3D videos help Holocaust survivors tell stories
Holocaust survivors are having their life stories recorded to create 3D interactive videos.
The technology uses natural language understanding, similar to a smartphone's personal voice assistant app, to allow viewers to ask the survivors about their life and experiences.
After converting speech into text, the system finds the best video response to match the question asked.
The project could eventually be used in museums or classrooms.
"You can read about the holocaust in a book or see it on a movie or on TV, but until you actually interact with someone who has actually lived this experience in person, it doesn't have the same sort of ... reality that these things actually happened and how horrendous it was," said research scientist Andrew Jones.
BBC Click's Marc Cieslak visited the University of Southern California's Institute for Creative Technologies to find out more.
Duration: