Main content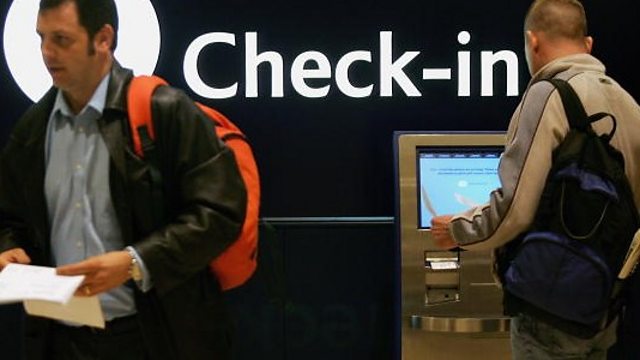 Final boarding call for last minute passengers
If you like to leave things to the last minute, there is bad news for you from one airline which has introduced a
30 minute cut-off point at Gatwick airport.
Anyone trying to go through the security barriers before an Easyjet flight with less than half an hour to go will no longer be allowed through.
Andrew Eames has been a travel writer for over 30 years and admits he is a last minute dasher when it comes to flights. His wife Suzanne, who is a translator, likes to get to the airport in time to sit and relax.
(Photo: Self service check in at Gatwick airport Credit: Getty Images )
Duration: