Main content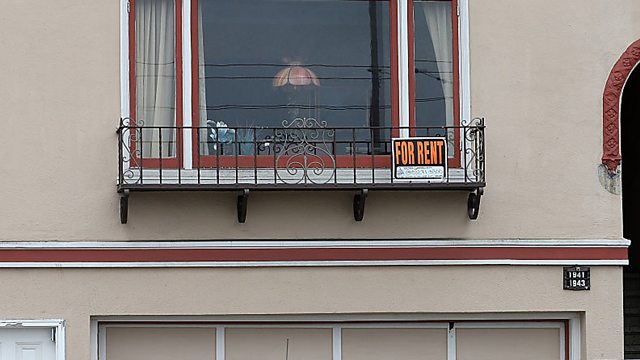 Digital Discrimination in a Sharing Economy
Digital discrimination; Journal of Interrupted Studies; End of life technology; Map of Africa
Are we seeing digital discrimination in the sharing economy? A study from Harvard Business School in the US has found that the colour of your skin might affect the rents you can receive when you share your property on Airbnb. Benjamin Edelman, Associate Professor at Harvard Business School explains his findings. Airbnb told Click that they are dedicated to this topic, and they are carrying out a full review with experts to find out the best way to address these challenges.
Journal of Interrupted Studies
A new academic journal is being published this week, but it is one where the research may not necessarily be complete. Oxford Undergraduate Paul Ostwald is the editor in chief of the Journal for Interrupted Studies. It is designed for academics who have found themselves as refugees in Europe and are not able to publish their work through the usual channels.
End of Life Technology
Two people are having a video phone chat through their tablet or phone but under some very specific circumstances - one of those in the conversation will soon die. Researchers in the Netherlands have been evaluating video chat, to link those at the end of life with doctors and palliative care experts. Researchers in the Netherlands are testing to see if this kind of communication is effective and doesn't compromise patient care. Julia Lorke reports for Click.
Map of Africa
A satellite image of the whole of the continent of Africa, showing forested areas, coastlines and deserts has been produced by the European Space Agency. ESA's Sentinel-2A spacecraft is taking images across numerous passes of the continent and then stitching them together into a mosaic. This image took five months to produce as it does not have any cloud cover. The project will last a year to capture the changing seasons as Dr Mark Doherty, the Head of ESA's Earth Observation Exploitation Development Division, explains.
(Photo caption: An apartment for rent © Justin Sullivan/Getty Images)
Producer: Ania Lichtarowicz
Last on
BBC World Service
except News Internet
Broadcasts
BBC World Service

except East and Southern Africa & News Internet

BBC World Service

Americas and the Caribbean

BBC World Service

Online, UK DAB/Freeview & Europe and the Middle East only

BBC World Service

South Asia & East Asia only

BBC World Service

Australasia

BBC World Service

East and Southern Africa & Europe and the Middle East only

BBC World Service

except News Internet