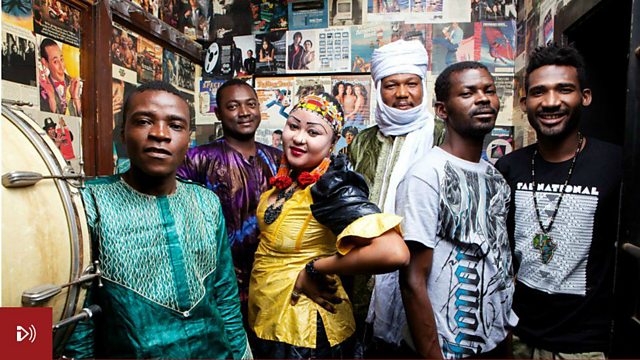 Meet Niger's singing judge
Wherever you go in Niger, you'll hear the 'Sahel groove' of Tal National - one of the country's most famous bands. Band leader, Issafou Hamadal Moumine Almeda, is the man they call the "singing judge".
(Photo: Some of the members of Tal National - Credit: Jason Creps)
Featured in...
Listen to interviews, news and reviews of arts from Africa