Main content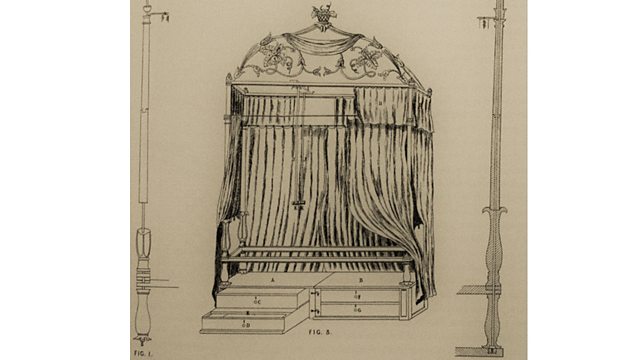 The life of 19th century inventor Sarah Guppy
Author Deborah Jaffee on 19th century inventor Sarah Guppy and influence on bridge design
In 1811 the inventor Sarah Guppy took out a patent for 'erecting bridges without arches or sterlings', using what she called 'rows of piles and suitable framing'. Her ideas influenced both Thomas Telford in his Menai Bridge and Brunel for his Clifton Suspension Bridge.
Only now has she been formally recognised in the new edition of the Oxford Dictionary of National Biography as 'inventor and suspension bridge designer'.
Deborah Jaffee, author Ingenious Women, describes Sarah Guppy's bridge engineering and other inventions - including the exercise bed.
(Image: Pattern design for the exercise bed)