Main content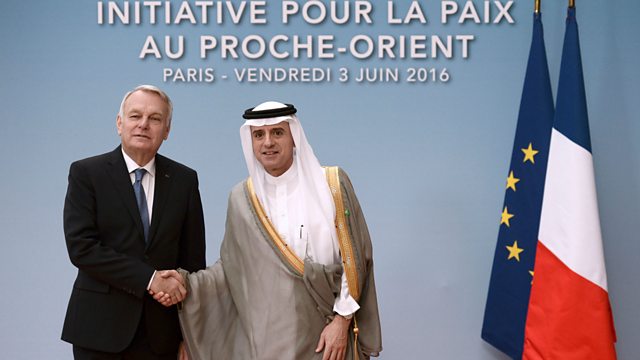 France Tries Middle East Peace Plan
The French try to advance Middle East peace, our Nigerian colleagues discuss Biafran separatism, and a jailed ex-president's daughter vies to take his place in Peru.
The French government launches a Middle East peace initiative -- bonne chance, say the doubters.
Nigeria vows to disarm supporters of Biafran independence -- why is a concept that cost a million lives in a civil war nearly half a century ago making a comeback?
And the death of Harambe the gorilla raises questions about zoos and human interaction with endangered animals.
Photo: The opening of the Paris Middle East peace conference
Credit: AFP