Main content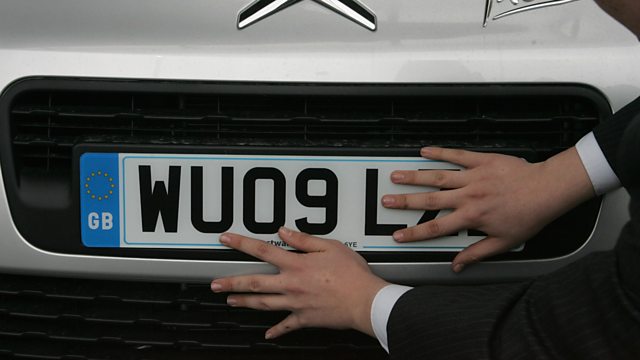 If we left the EU, would cars need new number plates?
Listeners have a lot of questions about the European Union and the UK's referendum on whether to leave or remain.
PM asked the BBC's Europe correspondent, Chris Morris, and assistant political editor, Norman Smith, to answer a selection.
Chris Morris answers Seb Hinds' question: Would we need new car number plates without the EU flag?
(Photo: GB car number plate showing EU flag Credit: Getty Images)
Duration:
Featured in...
The BBC's Norman Smith and Chris Morris answer PM listeners' questions about the EU.