Main content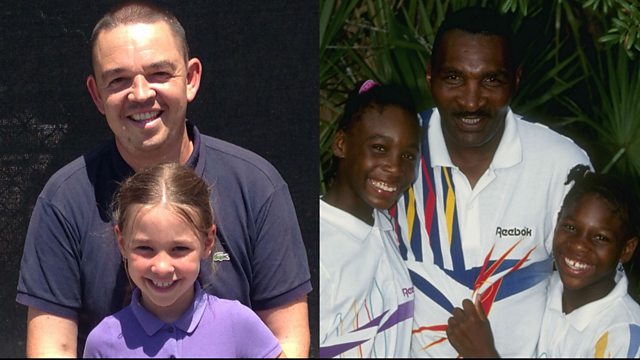 Father believes daughters can be new Williams sisters.
A father says his two daughters can be "two of the greatest female tennis players the planet has ever seen".
Two-year-old Paloma already has her first racquet, while seven-year-old Liv is on a 10-year plan set by her father, Ray Wood.
Wood is confident he has what it takes to create champions.
"I've done a lot of research and saw what Richard Williams did with the Williams sisters," he said. "He didn't have a coaching or a sporting background. As long as the girls stay healthy over the forthcoming years, we'll see the next champions of the tennis world."
This clip originally appeared on 5 live Sport, 24th May 2016.
Duration:
More clips from In Short