Main content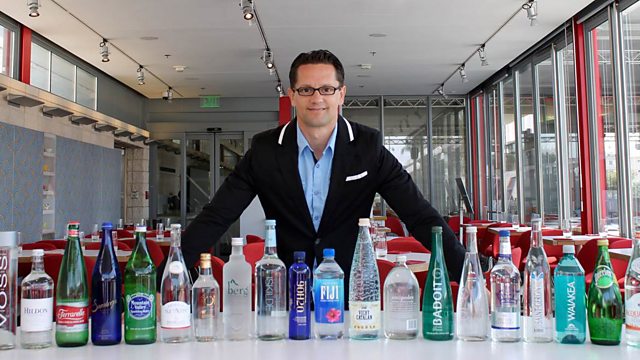 How much would you pay for a bottle of water?
Britain's first water cocktail bar is apparently going to open at a high end department store in London.
The bar will serve bottles from around the world, there'll be a water menu and even a water sommelier to guide you through the choices.
Martin Riese is a water sommelier from Los Angeles and runs his own water bar, he said "water has taste, why not have choices?"
The most expensive water on his water menu is "15,000 year ice glacier water" that's 20 dollars a bottle.
This clip is originally from 5 live breakfast on Monday 23 May 2016.
Duration:
Featured in...
The best current affairs interviews, insight and analysis from BBC Radio 5 live.