Main content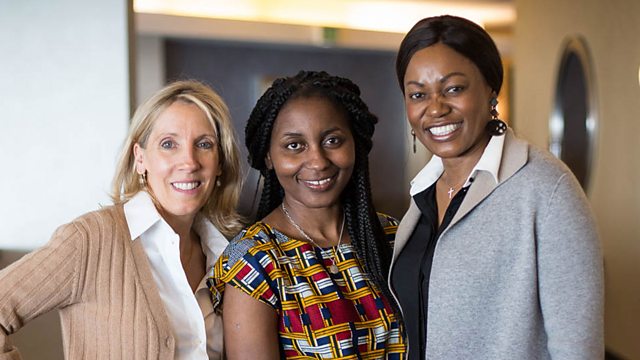 Philanthropists: Amy Rao and Tsitsi Masiyiwa
Do women make better philanthropists and what motivates them to give cash away? Two women from Zimbabwe and the US discuss.
Kim Chakanetsa travels to the Global Philanthropy Forum conference in California to speak to two philanthropists and finds out why they give so much money away.
Amy Rao grew her Silicon Valley tech company, Integrated Systems Archive, during the dotcom bubble of the 1990s and says she started giving large amounts of money to causes close to her heart as soon as she launched the business. Amy grew up in a household where helping others and entrepreneurship were a priority, even when they were broke her parents still helped those less fortunate in the community. Today, Amy's philanthropy is focussed on human rights and the environment and she is the chair of the Human Rights Watch Voices for Justice events in San Francisco and Silicon Valley, and is on the board of the Schmidt Family Foundation, as well as being the president of the 11th Hour Project.
It took determination and defiance for Tsitsi Masiyiwa and her husband Strive Masiyiwa to build their telecoms empire following a lengthy legal battle with the Zimbabwean government who had a monopoly. Tsitsi also grew up in a community where helping others was important. She says as soon as she realised they might make money with their company, Econet, she committed to giving some of it away because "you can only sleep in one bed, drive one car and have one home". Today Tsitsi is the co-founder and co-chair of the Higherlife Foundation, which has sent tens of thousands of children to school and university in southern Africa.
(Photo: From left, Amy Rao, Kim Chakanetsa and Tsitsi Masiyiwa. Credit: Noah Stout of Stout Film)
If the correct audio is not playing on this page, please try the podcast version.
Clips

Broadcasts
BBC World Service

Online, UK DAB/Freeview, Europe and the Middle East & South Asia only

BBC World Service

except East and Southern Africa, News Internet & West and Central Africa