Main content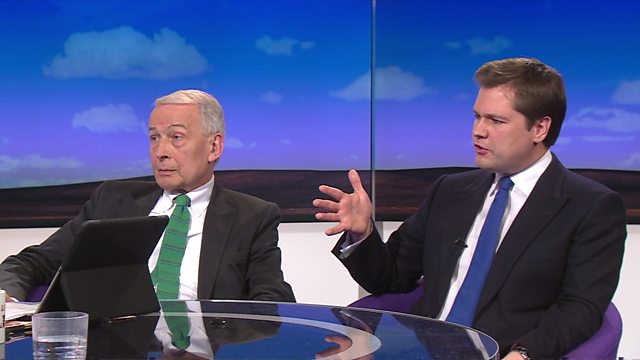 What's happened to the TTIP trade deal?
Eurosceptic Conservative MPs joined Labour and the SNP to try and block an EU deal with the US, raising concerns about its effect on the NHS. The prime minister appears to have backed down over certain provisions in the Transatlantic Trade and Investment Partnership (TTIP).
Daily Politics presenter Andrew Neil hears reaction from Labour MP Frank Field, who opposed it, and Conservative MP Robert Jenrick, who chairs the all-party group on trade.
He also spoke to The Guardian's Zoe Williams and The Sun's Harry Cole about the dispute.
Duration:
More clips from 20/05/2016

More clips from Daily Politics