Main content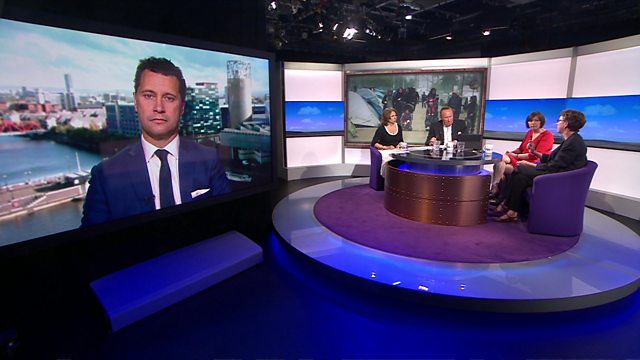 Does the UK want to open its door to refugees?
Brits are more willing to open their homes to refugees, with the UK one of the most welcoming countries in the world, a survey commissioned by Amnesty International found.
It ranked 27 countries based on people's readiness to let live then in their countries, towns, neighbourhoods and homes, making up a Refugees Welcome Index.
On the Daily Politics, Andrew Neil got reaction from Amnesty's Kate Allen and UKIP immigration spokesman Steven Woolfe.
Duration:
More clips from 19/05/2016

More clips from Daily Politics