Main content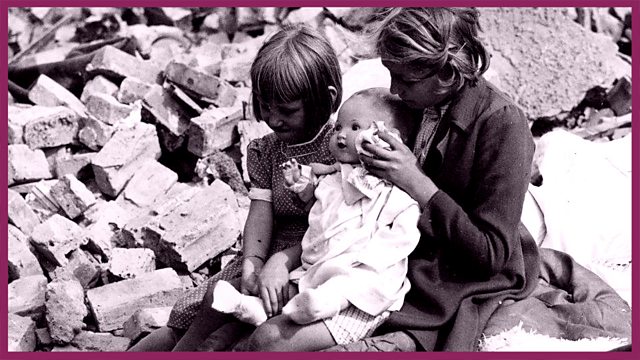 A boy describes being bombed
Another personal testimony - this time from a boy in Croydon - of the experience of being bombed.
TRANSCRIPT:
It was just about 7 o'clock, last Thursday night. And my sister was with the lady next door...and they saw some planes flying high in the sky. And she said, 'They're flying high' and the lady said to her: 'They are, but they're all right.' Next minute, she said: 'Look, something's dropping from them.' Next minute we heard two big bangs. My Aunty, who'd just left the house with her three children, was standing out in the street. I dived under the shelter, but before I could get to the shelter, two bombs had already dropped...and blew me. My Auntie screamed, and said that our front door was blown down. And she screamed for help because she had three children...
Duration:
Featured in...
News reports on the Blitz and descriptions from adults and children of being bombed.
More clips from Primary History KS2: World War 2 Clips