Main content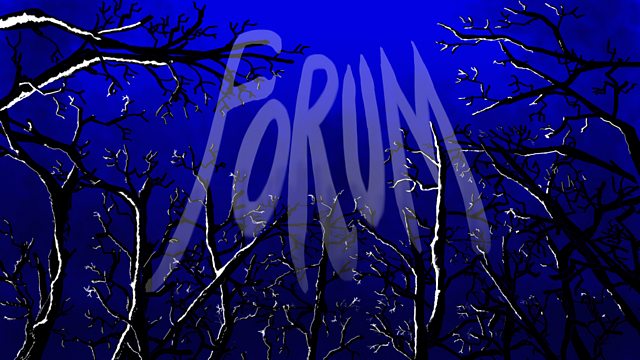 After Dark: How we Respond to Darkness
How do we live at night and what's our attitude to darkness? From night vision technology to gothic literature, Dr Janina Ramirez explores the darkness from the human perspective.
Dr Janina Ramirez explores our relationship with, and attitudes to, darkness and the night. From the beginning of humanity when night was a time to sleep and hide from predators, over millennia the night and darkness has gathered a multitude of myths and cultural references all around the world and is something we can exploit, or something we might fear. Dr Janina Ramirez examines the human perspective of the dark, from night vision technology to Norwegian forest myths.
Dr Ravindra Athale, of the Office of Naval Research in Arlington USA, an expert on night vision technology, who examines how nocturnal animals help high tech, and how our ability to see at night has affected the way we use the dark to conceal and surprise.
Professor John Bowen from the University of York in the UK, an expert on Gothic literature and its roots.
Erland Loe, the celebrated Norwegian author, who explores his own and fellow Norwegian's response to long dark winter nights.
Noam Elcott, Professor of Modern and Contemporary Art and Media at Columbia University in the USA who discusses the literal and metaphorical use of dark and night in film art and the dark room.
(Photo: An artist's Illustration of a haunted forest. Credit: Shan Pillay)
Janina Ramirez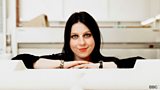 This weeks Forum presenter: Janina Ramirez. 

Photo: BBC
Noam Elcott
Dr Noam Elcott is Associate Professor of Art History and   Archaeology at Columbia University, USA, where he specialises in the history of modern art and media in Europe and North America, with an emphasis on interwar art, photography, and film. Noam is the author of Artificial Darkness: A History of Modern Art and Media (forthcoming from University of Chicago Press). Encompassing diverse figures such as Étienne-Jules Marey and Richard Wagner, Georges Méliès and Oskar Schlemmer, Elcott's book is the first to conceive, historicize, and theorize artificial darkness and the art and media that gave it form.
John Bowen
John Bowen is a Professor of 19th century literature at the University of York in the UK. His main research area is 19th-century fiction, in particular the work of Charles Dickens, but he has also written on modern poetry and fiction, as well as essays on literary theory. John discusses Gothic literature and its use of dark and the night to create suspense, horror and terror.
Erlend Loe
Erlend Loe is a Norwegian novelist and screenwriter.  Born in Trondheim, he worked at a psychiatric clinic and was later a freelance journalist for Norwegian newspaper Adresseavisen. Erland now lives and works in Oslo.  In 1993 he debuted with the book Tatt av kvinnen (Gone with the Woman), and a year later published a children's book, Fisken (The Fish), about a forklift operator named Kurt. Erland explores his own attitudes to living for many months of the year in a dark environment in Norway.
Ravindra Athale
Dr Ravindra Athale received his B.S. (1972) from the University of Bombay and M.S. (1974) from the Indian Institute of Technology, Kanpur, both in physics. He received his Ph.D. (1980) in Electrical Engineering from the University of California, San Diego.   He is currently a Program Officer at Office of Naval Research in Arlington USA managing research in imaging sensors, optical computing and nanophotonics and is an expert in night vision technology. Dr. Athale was elected Fellow of the Optical Society of America in 1989.