Main content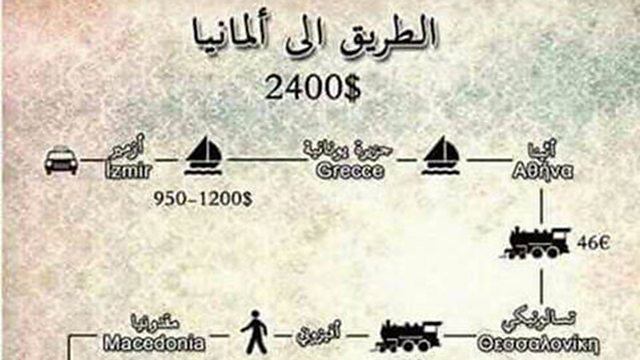 The map Syrian refugees use to get to Europe
A map, or chart, used by refugees from Syria and Iraq to get into and through Europe has been found by researchers from the Open University.
Refugees interviewed in Paris told the researchers - who were looking into the use of smartphones on the migrant route - that the map was widely shared using apps such as Whatsapp and Facebook.
The map has been revealed as part of the Open University's project on mapping refugees' "media journeys".
Professor Marie Gillespie, a sociologist at the Open University, told the Today programme about the map.
Duration: