Main content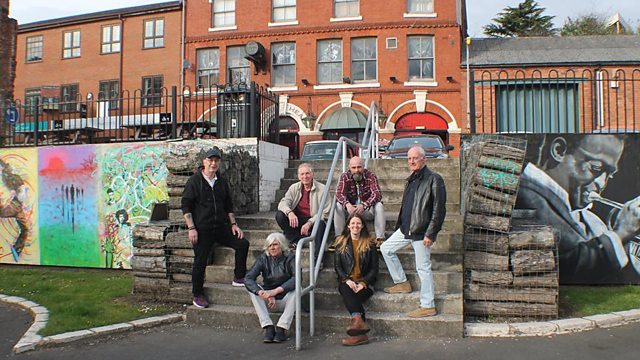 Andrew Marston introduces Karpet Kickers (Kidderminster)
Unsigned, undiscovered and under-the-radar music, as recorded at the Boar's Head in Kidderminster.
Music Played
Reviewed at The Firefly, Worcester

In the gig guide

In session at the Boar's Head in Kidderminster

In session at the Boar's Head in Kidderminster

Wembley support track!
In session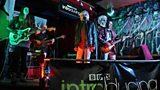 Soul, funk, blues, rock & roll - chuck it into the musical melting pot, sprinkle in some fat bass, stir it up and you get the Karpet Kickers; a six piece band from the carpet town of Kidderminster.
 
Fronted by Gehardt Kruckow a enigmatic platinum haired conductor of funk who wouldn't look out of place fronting the Rolling Stones, with an on stage presence rarely seen since the days of Jim Morrison and The Doors!
 
"What do you get if you cross Bob Geldof with Mick Jagger - and put them into carpet town? The Karpet Kickers of course!" - Andrew Marston
 

The Firefly, Hereford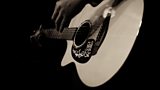 They've been putting on live music for more than a decade in Worcester, but now the owners of The Firefly have bought a new pub in Hereford.
 
The venue, which used to be called The Orange Tree, is also namedThe Firefly - and this is their second unit.
 
While their original home in Lowesmore has hosted a wide range of music over the years, they'll be starting a regular open mic night at their new place on King Street.
 

BBC Introducing in Kidderminster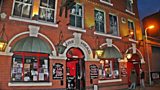 This month's sessions were recorded at the Boar's Head in Kidderminster - a pub that has been under the threat of closure since the start of the year, due to financial pressures.
 
Sid and Sandra, who run the venue, took it on after bringing the The Beat to the Town Hall. 
 
Ever since, they've been hosting a variety of punk, ska, rock and indie nights, booking bands from as far afield as Germany, Australia and America.
 
They also stage an annual two day festival outside their Worcester Street venue.
Merchandising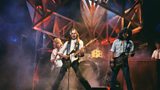 If you're not going to get paid much to play a gig, could you earn more by selling t-shirts  or band underpants, as one Kidderminster act's done?
 
We're talking about this because Status Quo have teamed up with two local breweries to produce their very own beer and cider.
 
Down Down cider is being brewed by Celtic Marches in Bishops Frome and Dog of Two Head Ale is from Hobsons Brewery in Cleobury Mortimer.
 

BBC Introducing at the Hay Festival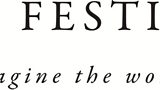 Our next recording session takes place on Sunday 29 May where we'll be rolling up to The Hay Festival to record several acts who we've been playing on BBC Hereford & Worcester recently.
 
We'll bring the bands - all we need now is the fans!
 
None of these artists knew they were being considered for a live session - they were chosen based on the tracks they uploaded to us.
 
So if you'd like to Be Part Of It, then simply turn up on the day - it's free to see our bit - but you must be prepared to make lots of noise for local music!