Main content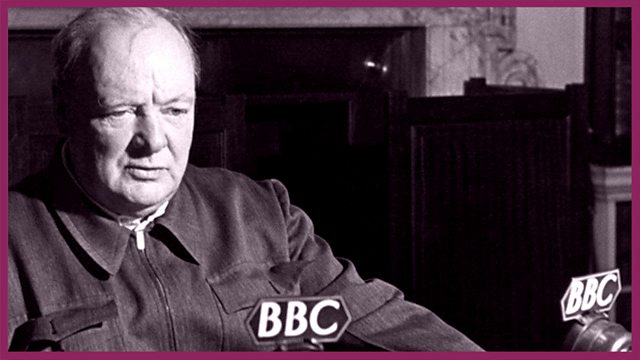 Churchill: 'Their finest hour'
PM Winston Churchill prepares the nation for the battle to come
Sir Winston Churchill (1874 - 1965) became Prime Minister in 1940, leading an all-party war coalition. He was to lead the country throughout the war years, until after victory in Europe had been secured.
Churchill was a master at both writing and delivering speeches. The many memorable ones he made during the war - 'blood, sweat and tears', 'we shall fight them on the beaches', 'their finest hour', 'the few' - have been credited with galvanising national spirit and helping to inspire eventual victory.
Churchill had only recently become Prime Minister when he made this speech on 18 June 1940. In it he prepares the nation for the Battle of Britain to come.
TRANSCRIPT:
What General Weygand has called the Battle of France is over: the Battle of Britain is about to begin. Upon this battle depends the survival of Christian civilisation. Upon it depends our own British life, and the long continuity of our institutions and our Empire. The whole fury and might of the enemy must very soon be turned on us. Hitler knows that he will have to break us in this island or lose the war. If we can stand up to him, all Europe may be freed and the life of the world may move forward into broad, sunlit uplands. But if we fail, then the whole world, including the United States, including all that we have known and cared for, will sink into the abyss of a new Dark Age made more sinister, and perhaps more protracted, by the lights of perverted science. Let us therefore brace ourselves to our duty and so bear ourselves that, if the British Empire and its Commonwealth last for a thousand years, men will still say: This was their finest hour.
Duration:
Featured in...
WW2 speeches including Winston Churchill and Neville Chamberlain
More clips from Primary History KS2: World War 2 Clips