Main content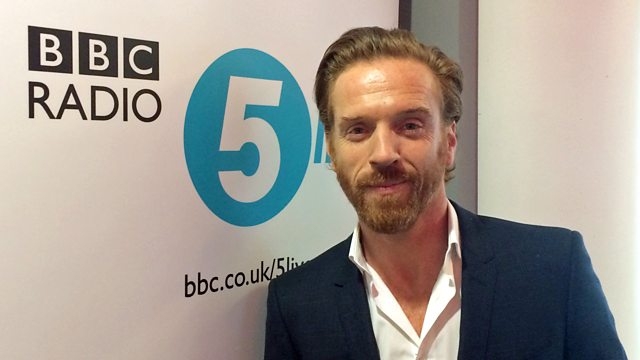 Damian Lewis: BBC news cuts would be "hugely problematic"
The Wolf Hall star says he's worried about the possibility of "ideological" cuts
Damian Lewis, the star of Wolf Hall, has warned against the prospect of "ideological" cuts to the BBC. Speaking ahead of the publication of the Government's White Paper on the future of the corporation, the actor said he accepted that cuts were coming, but indicated that he would find any impact on BBC News "hugely problematic".
Speaking to 5 live's Afternoon Edition about his role in Sky Atlantic's Billions, he said he felt the most important aspect of the BBC's output was servicing "those dark corners of the world where there is no democratic voice, where there is no freedom of the press", where "they're huddled over a short wave radio, and they're getting objective, uncompromised news coverage from the BBC".
On Sunday, Damian's director in Wolf Hall, Peter Kosminksy, hit out at what he called "dangerous nonesense" from the government over the BBC's future during an acceptance speech at the Television Baftas.
This clip is originally from Afternoon Edition on Thursday May 11 2016.
Duration:
Featured in...
The best current affairs interviews, insight and analysis from BBC Radio 5 live.