Main content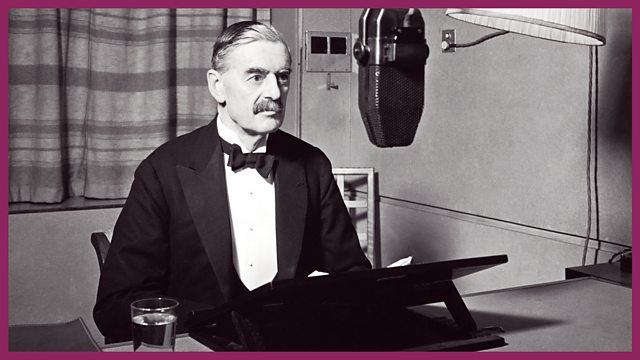 The declaration of war
PM Neville Chamberlain announces Britain is at war with Germany on 3 September 1939
Neville Chamberlain became Prime Minister in May 1937. He is synonymous with the policy of 'appeasement' - of trying to avoid large scale warfare in Europe by seeking a diplomatic solution with Germany.
He met with Adolf Hitler three times in 1938, famously returning with a signed undertaking from the Nazi leader which Chamberlain thought would offer 'peace in our time'.
However, Hitler went back on his word and Germany invaded Poland on 1 September 1939. It was then Chamberlain's solemn duty two days later to announce to the nation that it was at war with Germany.
TRANSCRIPT:
I am speaking to you from the Cabinet Room of 10 Downing Street. This morning the British Ambassador in Berlin handed the German government a final note, stating that unless we heard from them - by 11 o'clock - that they were prepared at once to withdraw their troops from Poland, a state of war would exist between us. I have to tell you now that no such undertaking has been received and that, consequently, this country is at war with Germany.
Duration:
Featured in...
WW2 speeches including Winston Churchill and Neville Chamberlain
More clips from Primary History KS2: World War 2 Clips