Main content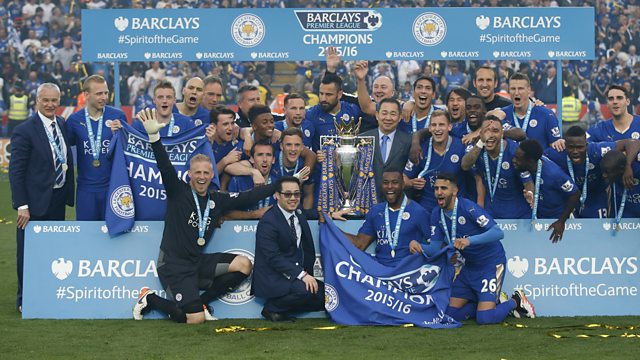 WS More or Less: Leicester City football fluke?
The statistics behind the English Premier League's surprise winners
At the beginning of the season of the English football Premier League, few people would have been brave enough to predict that Leicester City would finish top. But was it that surprising?
Tim Harford speaks to Lord Finkelstein, a political journalist, who has been running his own statistical model to assess the teams in the Premier League. We also hear from James Yorke from the football analytics website Stats Bomb. Was Leicester's success down to the team's skills, or was it down to luck?
Podcast
Tim Harford investigates numbers in the news: are they always reliable?