Main content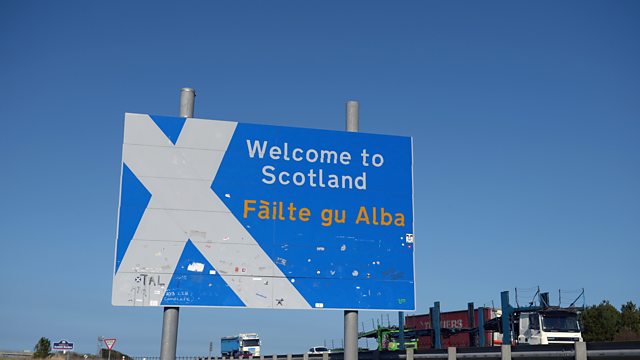 Benefits of Bilingualism - Part Two
Gaia Vince explores the benefits of bilingualism in older people.
More than half the world speaks more than one language. New research is showing that being multilingual has some surprising advantages – it can help us keep healthier longer. Gaia Vince finds out how knowing many languages can protect our brains over our lifespan, and even stave off the appearance of some diseases, including dementia.
Gaia attempts the Flanker Task at Lancaster University and then talks to Professor Panos Athanopolous about why bilinguals do better at it than monolinguals.
She hears from Professor Ellen Bialystock from York University in Toronto and Dr Thomas Bak from University of Edinburgh who have discovered that being bilingual can slow down the appearance of Alzheimer's disease.
Professor Jubin Abutalebi, from the Universita Vita -Saluta San Raffaele in Milan explains how speaking more than one language increases the grey matter in the brain.
And Gaia asks Alex Rawlings, who speaks 15 languages, how we can persuade monolinguals to learn another tongue.
Morag Donaldson talks to Thomas Bak of her experience of taking part in his experiment that showed just 5 days of learning Gaelic improved her cognitive reserve.
The latest research suggests the bilingualism also gives protection against other conditions, such as some stroke and memory loss, as Dr Thomas Bak and Professor Viorica Marian of Northwestern University explain.
(Photo: Welcome to Scotland sign. Credit Jeff J Mitchell/Getty Images)
Last on
BBC World Service
except News Internet
Broadcasts
BBC World Service

except East and Southern Africa & News Internet

BBC World Service

Americas and the Caribbean

BBC World Service

UK DAB/Freeview, Online & Europe and the Middle East only

BBC World Service

East Asia & South Asia only

BBC World Service

Australasia

BBC World Service

East and Southern Africa & Europe and the Middle East only

BBC World Service

except News Internet
The Curious Cases of Rutherford and Fry