Main content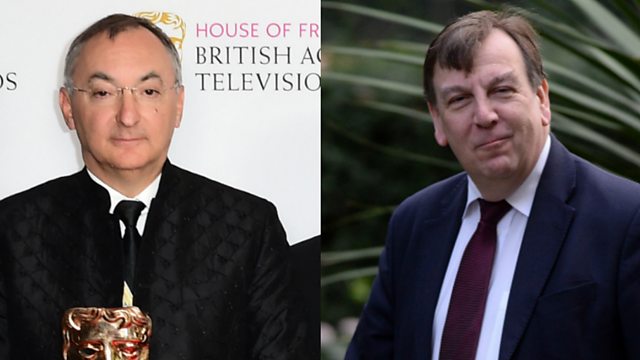 Wolf Hall director: Whittingdale should 'consider position' on BBC
The director of BAFTA award-winning drama Wolf Hall has called John Whittingdale's position as Culture Secretary into question.
Peter Kosminsky used his acceptance speech to hit out at government plans to change the BBC and Channel 4.
Speaking to 5 live after the ceremony, Kosminsky claimed that Mr Whittingdale had been "economical with the truth" over plans to privatise Channel 4, adding, "I think this man should consider his position."
When asked for a respose, the department of Culture Media and Sport said John Whittingdale would not be commenting on anything ahead of the White Paper later this month.
This clip is originally from the Stephen Nolan programme on Sunday 8 May 2016.
Duration:
Featured in...
The best current affairs interviews, insight and analysis from BBC Radio 5 live.