Main content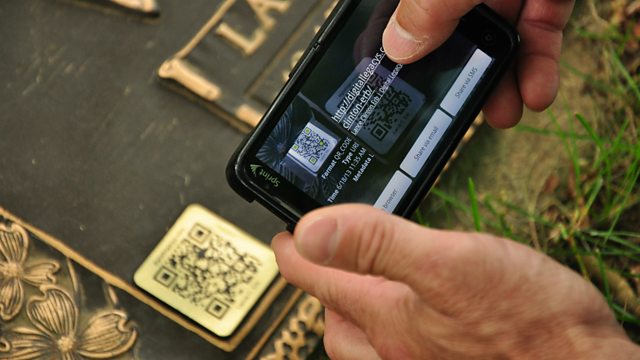 What Happens to Your Digital Life After you Die?
We look at how to control your digital afterlife, and talk to the companies promising to help.
Have you thought about what will happen to all your emails, digital photos and status updates, after you die? We speak to a young widow, Caroline Twigg, who was left dealing with her husband's digital legacy after he passed away. David Collingwood, from Coop Funeral Care tells us we should be thinking ahead about our online after-life, and Dr Wendy Moncur, a socio-digital expert from the University of Dundee gives us her perspective on the companies that promise to help. We also talk to Steven Nimmo, whose company is giving gravestones a very modern makeover.
(Photo: A QR code attached to a memorial plaque in Philadelphia, Pennsylvania. Credit: Guillaume Meyer/AFP/Getty Images)
How the 2008 crash shaped our world