Main content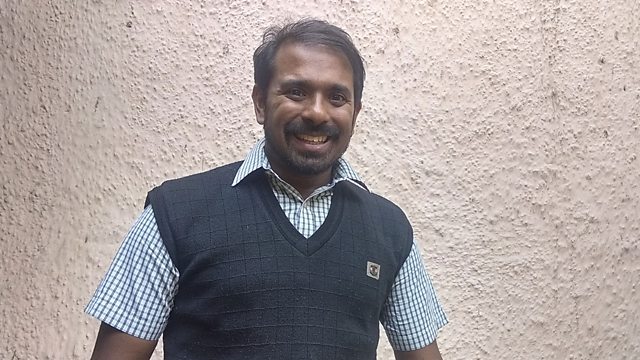 India's Foster Care Revolutionary
Adopted from India as a baby, Ian Anand Forber-Pratt grew up in the US. As an adult, he went back to India and he's now trying to revolutionise the country's foster care system.
Ian Anand Forber-Pratt was born in a nursing home for unmarried mothers in Kolkata, India. As a baby, he was adopted and he grew up in the United States. But Ian's now moved back to India, on a mission to change the way children who need new homes are looked after. He's now on a mission to revolutionise the country's foster care system.
Goenawan Mohamad is one of Indonesia's most famous and popular poets. He was also a journalist for many years, and is still writing in his mid 70s. He was banned a number of times by different regimes, the first time in the 1960s, for helping to write a cultural manifesto in response to the communist-style poems being promoted at the time.
Celebrated South African dancer Dane Hurst has just given up the job he loves with the oldest, and one of the most famous dance companies in the UK, Rambert, to do something rather unusual. He's bought the company's old dance floor - it's pretty big, 18 metres by 14 metres, he says - and is shipping it out to Port Elizabeth, his home town. Dane's been telling me what he intends to do with it, and why it means so much to him.
Yasmin Khan is a successful cookery writer who grew up in the UK. Her Iranian mother tended to prepare healthy meals of pasta, or meat and two veg, that could have appeared on any other British dinner table. But on special occasions, like Persian New Year, she would prepare Iranian food such as fesenjan - chunks of chicken bathed in a sour curry, made with walnuts and pomegranate molasses. And it inspired her daughter to make a journey across Iran collecting recipes and stories, that evoke mouth-watering memories.
(Picture: Ian Anand Forber Pratt. Credit: Ian Anand Forber Pratt.)