Main content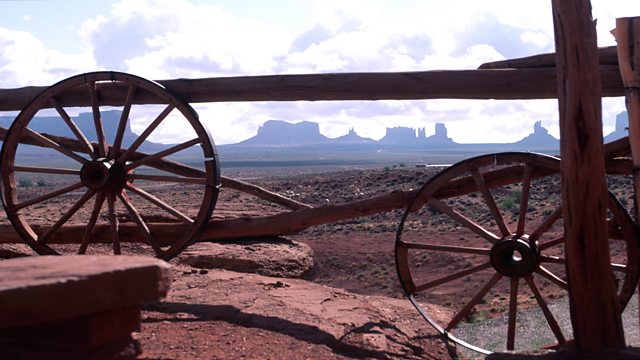 Wheel Revolutions
Historian Richard Bulliet, logistics expert Jagjit Singh Srai and Cyr wheel dancer Valerie Inertie discuss wheels of the past and present with Bridget Kendall.
People have come up with the idea of the wheel many times and in different places, but what were the key turning points which led to mass transport and the miracle of modern logistics? Bridget Kendall discusses the still-unfolding story of the wheel with historian Richard Bulliet, logistics expert Jagjit Singh Srai and Cyr wheel dancer Valerie Inertie.
(Photo: Wagon wheels and the view of Monument Valley in Utah, USA)
Richard Bulliet
Richard W. Bulliet taught Middle Eastern history and the history of technology at Columbia University from 1976 to 2015. In his new book The Wheel he challenges long-held assumptions about the place where wheeled transport was first invented and the reasons for it. He presents new evidence that locates the earliest known wheeled transport not in the Middle East but in the mines of Eastern Europe. 
Jagjit Singh Srai
Dr. Jagjit Singh Srai  is Head of the Centre for International Manufacturing at the University of Cambridge. He looks at how to design supply chains - the logistics behind the transport of food and goods, often from one continent to another. Using his first-hand experience of creating a supply chain to transport gherkins in Southern India to the rest of the world, Jagjit explains how timing is vital:  from an awareness of the perishability of the produce to understanding the complex web of transport links which are needed to deliver the product in time to consumers who now expect "same day delivery" at the touch of a button. 
Valerie Inertie
Valerie Inertie is an award winning Canadian Cyr Wheel dancer. The Cyr Wheel, which consists of a single large ring that the performer spins inside as it rotates, was invented in the 1990's by Daniel Cyr. Valerie was taught personally by Daniel Cyr, and then she built her own wheel, becoming the first female wheel artist and pioneer in this field. The many companies she has performed for include the Cirque du Soleil. Valerie explains how her act is not just to do with technical skill and artistry, but also being aware of the physics of the rotation of the wheel.