Main content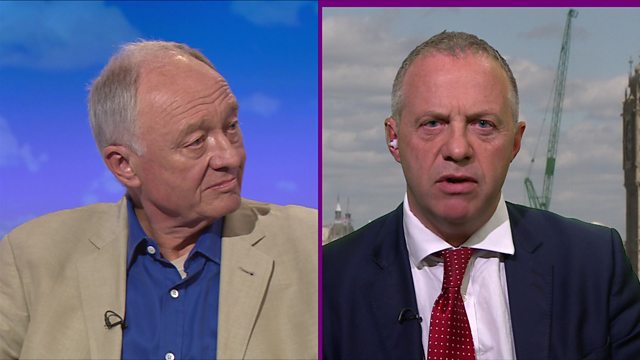 In full: Ken Livingstone with Andrew Neil and John Mann
Before being suspended by Labour, Ken Livingstone was questioned about alleged anti-Semitic sentiments being shared by party members.
The former MP and Mayor of London told Daily Politics presenter Andrew Neil: "I have been a member for 47 years. I have never heard anyone say anything anti-Semitic."
And he said Naz Shah MP, suspended 24 hours previously over past claims about Israel, was not anti-Semitic.
Mr Livingstone also debated the remarks with former Deputy Prime Minister Nick Clegg.
Labour MP John Mann joined the discussion having clashed with Mr Livingstone, who was on the way to the BBC's Westminster studio. This is the full sequence from Thursday's Daily Politics.
Duration:
More clips from 28/04/2016
More clips from Daily Politics