Main content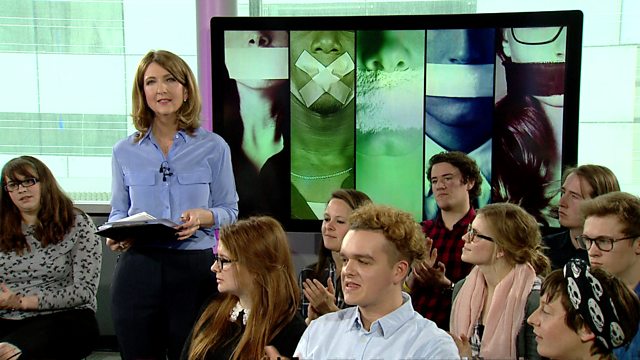 Is free speech at British universities under threat?
Over the last year or so an increasing number of people have been told they can't speak at British universities because of views that they hold on issues like sexuality, transgenderism, race or rape.
Officially it is called no-platforming, which is when a person or organisation is banned from speaking at a student union event.
Many people and groups say they're being silenced in other ways, simply not being invited to speak or making it almost impossible for them to accept the invitation.
We wanted to delve deeper into those views with members of our live audience.
Duration:
More clips from 25/04/2016

More clips from Victoria Derbyshire