Main content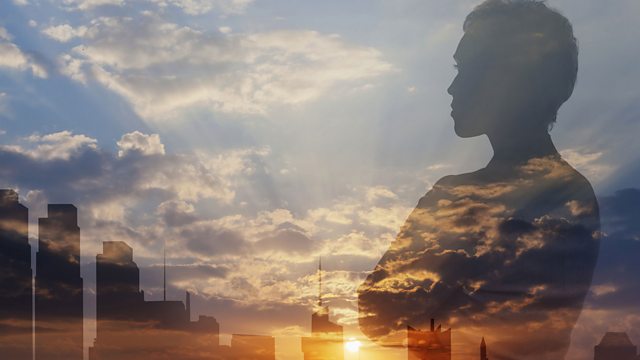 Bishop James Jones - 25/4/16
Good Morning
"I love the guy" said the President of the United States. He was talking about Winston Churchill, explaining why he'd moved him out of the Oval Office up to the Second Floor of the White House, and replaced him with a bust of Martin Luther King; to remind him of those who'd struggled for a new world so that someone like him could one day become President.
When Martin Luther King told the crowds he had 'a dream' it stopped short of painting a scene of a black President and a white Queen shaking hands on an equal footing. The backdrop for the State Visit - a castle - a drawbridge to other centuries when a white empire made much of its wealth through trading in black slaves.
These issues came home to me last week when I was asked by a leading business to speak at a session on diversity.
I began by confessing that I felt a bit of a hypocrite being part of an institution that's had a poor track record on race and gender.
I used my talk to trace how my own views had changed.
How in Liverpool I'd listened intently to the experiences of the 200 year old black community, and how for the bicentennial of the abolition of the slave trade I'd studied contemporaneous accounts of the brutality and been almost physically sick.
How I came to see that if the ministry of a bishop was to feed the body of Christ, which is the Church, then the first person who actually did this in the flesh was Jesus' mother Mary; and if a woman could do this physically she could also do it spiritually.
And when it came to the Church and gay people I said that the two pillars of most religions were Truth and Love. And you can't be true to the Truth if you can't be true about yourself; and if God is the conceiver of love he's to be found wherever true love lies.
Then came the questions. "What did it cost you to change your mind?" one young woman asked. "Friendships", I replied. "When we begin to think differently some relationships change".
"And what did that do to you?" she persisted. "Sadness", I conceded.
But seeing Barak Obama this weekend engaging with a multiracial crowd of young British leaders as he rehearsed the progress in the struggle for civil rights filled me with hope again.
The scene echoed a quote from Shakespeare's The Tempest when Miranda says,
"How many goodly creatures are there here!
How beauteous mankind is! O brave new world,
That has such people in't."
Duration:
More clips from Thought for the Day