Main content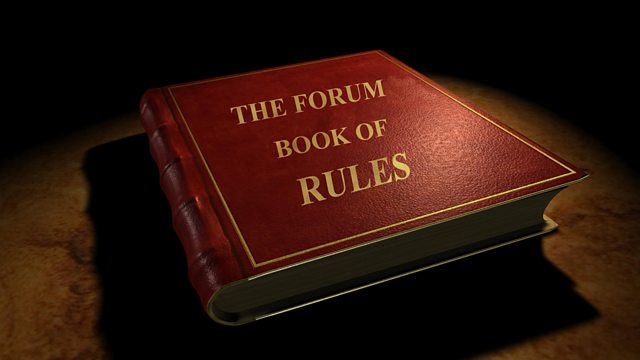 Rules and how they govern us
Who makes the rules and do we need them?
We all need rules - nature has them and we impose them on our communities in order to function; sometimes fairly and sometimes not- depending on your perspective. But just how important are rules and how do rules in nature affect our function as human beings? And how are our rules being used and interpreted by machines as artificial intelligence and deep learning evolve at enormous speed?
Bridget Kendall discusses rules in nature, rules in society and rules in robotics and AI with Sean B. Carroll, professor of molecular biology, genetics, and medical genetics at the University of Wisconsin–Madison, whose new book The Serengeti Rules: The Quest to Discover How Life Works and Why it Matters, explores regulation in the natural world- from every molecule in our bodies to the number of animals and plants in the wild. Dr Nina Power, a philosopher interested in protest who explores when and why we break the rules. And, Dr Jason Millar an engineer and philosopher who explores the ethics of robotics- how we apply human rules to machines and how they might begin to interpret those rules independently.
(Photo: The Forum book of rules)
Sean B. Carroll
Professor Sean B. Carroll is a scientist, writer and educator. He is vice president for science education at the Howard Hughes Medical Institute and the Allan Wilson Professor of Molecular Biology and Genetics at the University of Wisconsin–Madison.

As an evolutionary biologist, Carroll's laboratory research has centred on the genes that control animal body patterns and play major roles in the evolution of animal diversity. His book The Serengeti Rules: the Quest to Discover How Nature Works & Why It Matters explores how nature regulates everything.
Jason Millar
Dr Jason Millar is an engineer and philosopher. He teaches robot ethics at Carleton University in Ottawa. Jason is currently researching issues in design theory and design ethics related to semi-autonomous technologies, like driverless cars, implantable medical devices, unmanned aerial vehicles, and other robotics technologies. He is developing models that can help designers and engineers analyse automation technologies to anticipate and avoid integration problems due to what he calls "socially awkward technology". How do we apply complex human rules to robots?
Nina Power
Dr Nina Power is a Senior Lecturer at Roehampton University in the UK and has a wide range of interests, including philosophy, film, art, feminism and politics. She is interested in who creates and applies societal rules and when it's good, or bad, to break them.