Main content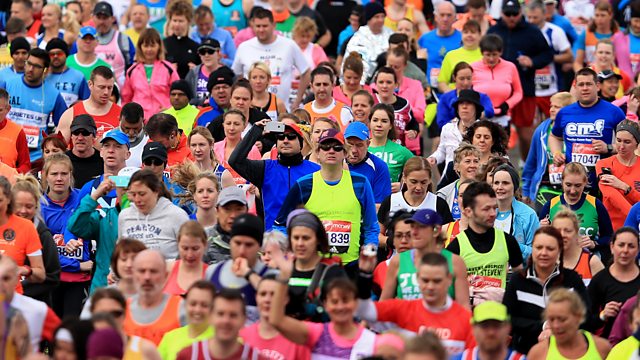 Runner starts marathon at finish line by mistake
A runner from Israel became the last person to start the London Marathon, after turning up at the finish line by mistake.
Running for the Haifa Police Station, Hagai Penkar's morning didn't begin well as he turned up at Green Park, nearly 10 miles from the start.
When he had put the race details into his internet browser, it had mistakenly mapped a route to the finish instead of the start on Blackheath. Hagai quickly had to replan his route and make his way across South London.
After navigating London traffic, he began his race at 10:38am, the final runner to get under way.
This clip first appeared on 5 live Sport 24 April 2016.
Duration: