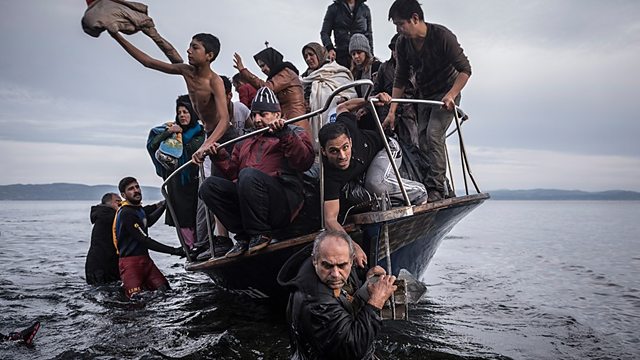 Migrant crisis: 'I'm trying to document the unfolding reality'
Four photographers have been awarded a Pulitzer Prize for their images "that captured the resolve of refugees, the perils of their journeys and the struggle of host countries to take them in".
Sergey Ponomarev from the New York Times was one of the winners. His image of refugees arriving by boat on the Greek island of Lesbos has come to embody Europe's migrant crisis. He spoke to BBC Outside Source about his work.
(Photo: Migrants arrive by boat near the village of Skala, on the Greek island of Lesbos. Credit: Sergey Ponomarev/ The New York Times)