Main content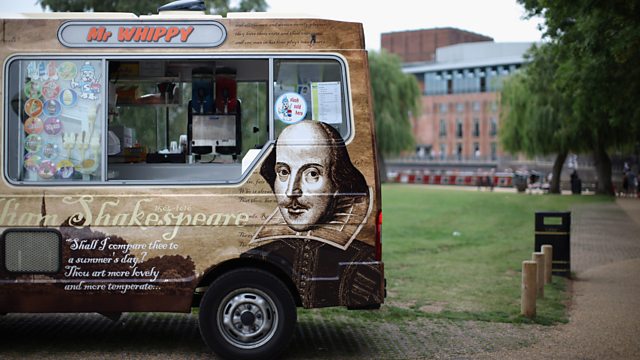 Global Business: Selling Shakespeare
As part of the 400th anniversary of William Shakespeare's death, author and critic Andrew Dickson explores the Bard's legacy on the business world.
As part of the festivities for the 400th anniversary of William Shakespeare's death, Global Business asks how the Bard has had an impact on the corporate world. As well as being a profitable part of the British economy, particularly for the tourist sector in Stratford-upon-Avon, Shakespeare's plays have been exported to almost every country there is. In Neuss, Germany, a replica of the Globe has stood since 1991. In Bollywood, Shakespeare's stories have been retold since the dawn of Indian cinema, and become major money-spinners courtesy of movies such as Omkara (Othello) and Haider (Hamlet). In corporate America, his plays have been seized upon by executive training teams. And in China, Shakespeare's works are being marketed to a new generation of domestic consumers, eager for a taste of historical culture.
Author and critic Andrew Dickson goes on a globe-trotting journey to find out how the Bard is still very much in business – and discovers one of the most successful and flexible cultural brands there is. Produced by Nina Robinson.
(Image: An ice cream van with a picture of William Shakespeare on in Stratford-upon-Avon, England. Credit: Christopher Furlong/Getty Images)