Main content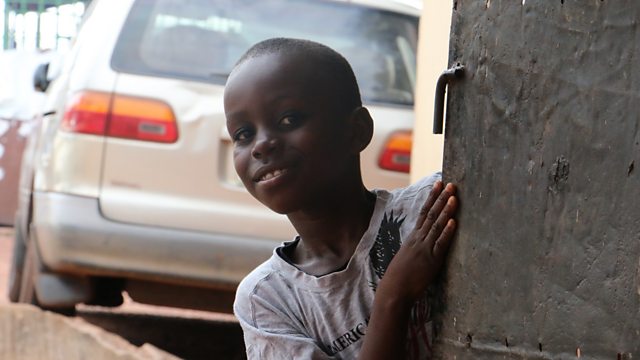 Forgetting Igbo
Nkem Ifejika examines the fall and rise of Igbo, one of West Africa's most widely spoken languages.
Nkem Ifejika cannot speak Igbo, the language of his forefathers. Nkem is British of Nigerian descent and comes from one of Nigeria's biggest ethnic groups the Igbo. He is one of the millions of Nigerians, who live in the diaspora - almost 200,000 of them living here in Britain. Nkem wants to know why he was never taught Igbo as a child and why the United Nations Educational Scientific and Cultural Organisation, Unesco, has warned that Igbo faces extinction in the next 50 years.
Nkem travels to the Igbo heartland in the south-east of Nigeria to explore the demise of a once proud language. He discovers that recent history has had profound effects on Igbo culture and identity. He discovers too that some Igbos are seeking to reassert their language and culture. Part of this is a resurgence of Igbo identity under a new 'Biafran' movement. Is this likely to find traction or will it ignite painful divisions from the past and lead to renewed tensions across Nigeria.
(Photo: A young boy in Nigeria)
Last on
BBC World Service
Australasia
Clips

Broadcasts
BBC World Service

Americas and the Caribbean

BBC World Service

UK DAB/Freeview, Europe and the Middle East, Online & South Asia only

BBC World Service

East Asia

BBC World Service

Australasia

BBC World Service

except News Internet

BBC World Service

except East and Southern Africa, News Internet & West and Central Africa

BBC World Service

West and Central Africa & East and Southern Africa only

BBC World Service

except East and Southern Africa, News Internet & West and Central Africa

BBC World Service

Australasia