Main content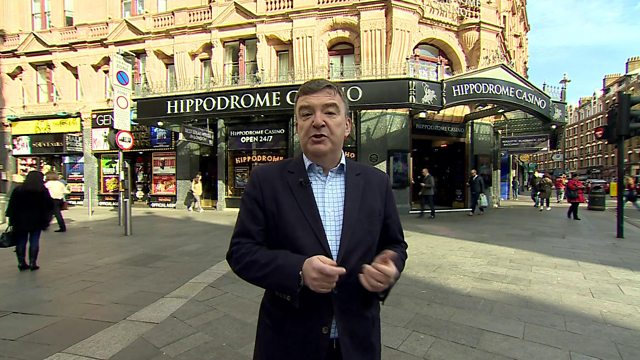 Do bookies get too much blame for gamblers?
High Street betting shops are under threat according to their lobbying group, but there are more dangerous places for those with gambling problems.
In a personal film for the Daily Politics, Malcolm George from the Association of British Bookmakers claimed bookmakers' shops were the safest place to make a bet, as there were safeguards with trained staff.
But he said they were closing at the rate of one a day, with some of the blame on "regulation, taxes and myth-spinning".
Duration:
More clips from 18/04/2016

More clips from Daily Politics