Main content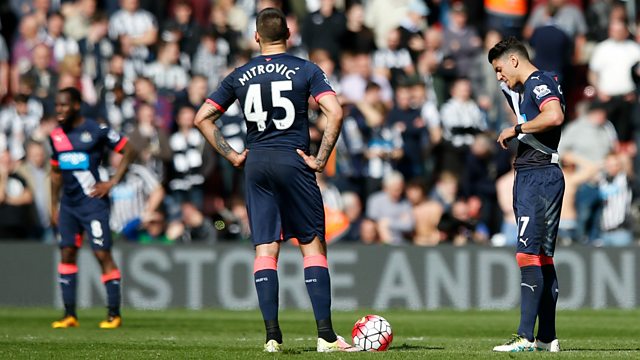 'Newcastle would be best team to ever get relegated'
Steve Claridge believes the current Newcastle squad would be the best to ever suffer relegation from the Premier League.
The Magpies are six points from safety with six games left to play. On Saturday, Newcastle defender Jamaal Lascelles said the players were to blame for their poor season but the former Leicester striker disagrees.
He said: "How they have found themselves in this position beggars belief. You look at the quality of the players, you have to look at the managers. I'm sorry you just have to look at Steve McLaren."
This clip is taken from 5 live sport on 11th April 2016.
Duration: