Main content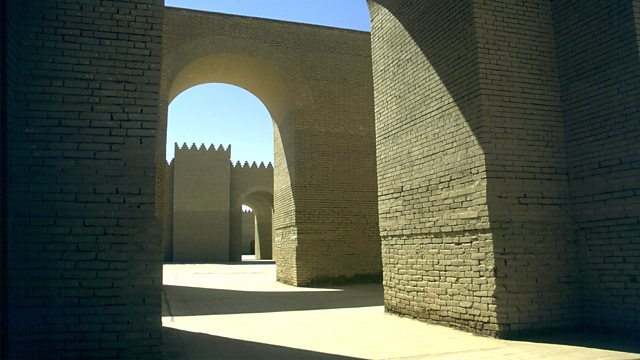 Lost and Found
Can loss be a force for renewal, a way of forcing us to adjust and experience things differently?
From the horrors of human suffering and plunder of ancient artefacts in war to the reshaping of musical traditions, we examine the notion of things lost and found.
British journalist Julian Borger reflects on the unmasking of some of the most notorious Balkan war criminals, Iraqi archaeologist Dr Lamia al-Gailani Werr mourns the loss of ancient relics in modern conflict and American pianist Bruce Brubaker deconstructs modern minimalist music.
(Photo: The inner walls of Babylon, Iraq)
Julian Borger
Julian Borger covered the Bosnian War for the BBC and in 1999 returned to the Balkans to report on the Kosovo conflict for the Guardian newspaper. He also served as their Middle East correspondent and Washington Bureau Chief and is now their Diplomatic Editor.

His new book is called The Butcher's Trail.
Lamia Al Galani Werr
Dr Lamia Al Galani Werr, is an archaeologist based at the Institute of Archaeology at University College London and School of Oriental and African Studies (SOAS) in London and currently in Baghdad where for ten years she worked at the Iraqi National Museum. 
Bruce Brubaker
Bruce Brubaker is best known for his stripped down arrangements of Philip Glass piano pieces. He is a celebrated performer and also a teacher and writer, and is Chair of the piano department at New England Conservatory in Boston in the United States.

His latest CD is called Glass Piano.
Broadcasts
BBC World Service US Public Radio

BBC World Service

except Americas and the Caribbean & Australasia

,

BBC World Service Core

&

BBC World Service ANR

BBC World Service US Public Radio

BBC World Service

,

BBC World Service Core

,

BBC World Service ANR

&

BBC World Service US Public Radio