Main content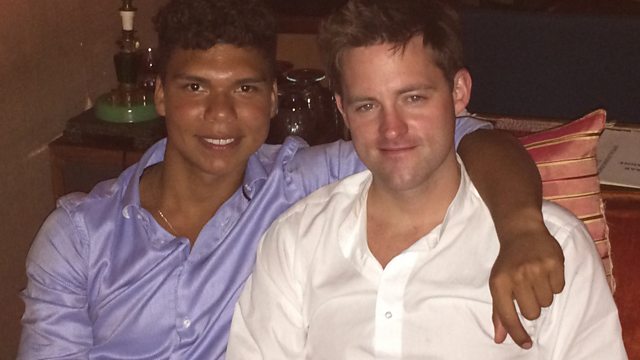 Barrister on supplying 'chemsex' drugs that killed boyfriend
On January 20 2015 barrister Henry Hendron woke to find Miguel Jimenez, his 18-year-old boyfriend from Colombia, dead next to him in his flat in central London.
Police found 60 bags of mephedrone, also known as meow meow, in the flat, and bottles of a so-called party drug GBL.
Henry Hendron has admitted supplying the drugs that killed Mr Jimenez, not for a so-called "chemsex" party but to share with his partner, he said.
Mr Hendron pleaded guilty to two charges of possession with intent to supply Class B and Class C drugs and will be sentenced in early May, with the judge telling him that "all sentencing options remained open".
"Every day that goes past I feel responsible. I was older, I should have known better, I was 34 then, he was only 18...I put his tragic death on my shoulders," said Mr Hendron.
BBC producer Alexander Parkin had earlier admitted two counts of supplying controlled drugs.
Images: Miguel Jimenez and Henry Hendron. Copyright: Henry Hendron
Duration: