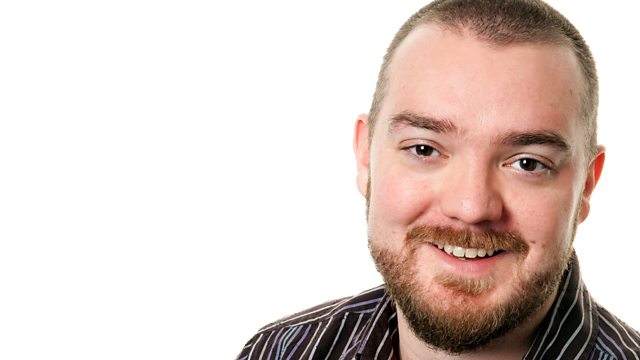 Gardening questions and an easy three course meal from scratch
Sulgrave Manor gardener Sue McNally joins Phil with gardening advice, and Christine Wallace makes a delicious three course summer meal from scratch.
Sulgrave Manor's head gardener Sue McNally answers your gardening questions and has some top tips for your garden and Bladon based designer Emily Sharpe talks about her RHS Malvern Show garden for cancer charity UCare. Then after 1pm, it's another cooking master class with Christine Wallace. This week she takes us through how to make a delicious three course meal fit for the summer including Mackerel Pate, Tuna Pasta Salad and a Rhubarb and lemon upside down cheesecake.
Christine's easy cold three course meal: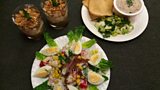 Recipe's for a lovely summery three course meal:
Smoked mackerel pate with melba toast and Herb salad
Pate:
200 g smoked mackerel , from sustainable sources, ask your fishmonger
100 g low-fat cream cheese
2 Small Lemons
1 Heaped tsp horseradish sauce
A little chopped parsley
Herb Salad:
1 small bunch fresh flat-leaf parsley, leaves only
A few chives
½ Granny Smith apple, peeled, cored and chopped
2 Tbsp lemon juice
A little extra virgin olive oil
½ bunch Dill
2 med sticks celery, sliced, plus a few celery leaves
1 Spring onion - chopped
A few slices of melba toast
Method:
· Peel the skin off the smoked mackerel.
· Break up the mackerel slightly and put in a food processor.
· Add the cream cheese, the zest and half the juice of one lemon.
· Process for a few seconds until you get a consistency.
· Add the parsley, season to taste and place in small ramekin dishes.
· Toss the parsley, celery leaves chopped dill and chives together in a large bowl, and add the sliced celery and apple.
· Mix with a good squeeze of lemon juice, a little extra virgin olive oil and some salt and pepper.
· Cut the remaining lemon into wedges and serve with the pâté and melba toast.
Pasta salad with tuna and sweet corn.
Ingredients:
200g Penne pasta, cooked and lightly oiled.
200g tin tuna 1 Gem lettuce - shredded
150ml Mayonnaise
½ Red pepper, diced
¼ Cucumber - diced
85g cooked or tinned sweet corn
Juice of ½ a lemon
2 hard boiled eggs, quartered
A few tinned anchovies
A little parsley for garnish
Method:
· Drain the tuna and use a fork to roughly break it into flakes.
· Put the tuna into a large bowl and add the lemon juice to taste.
· Add the mayonnaise, combine.
· Add the pasta and stir together until evenly mixed.
· Add the pepper, cucumber and sweet corn to the pasta mix and stir together.
· Add a little seasoning to taste.
· Place the shredded lettuce on to a serving dish and place the pasta mix on top.
· Arrange the egg quarters and anchovies to taste.
· Garnish with a little parsley.
Upside down rhubarb and lemon cheesecake
Ingredients:

500g Tinned or fresh poached rhubarb
250g mascarpone cheese
175mls Double cream
3 Heaped tbsp lemon curd
6 Amoretti biscuits
Method:
· If using tinned rhubarb drain and cut the pieces in half. If using poached rhubarb cut into small pieces about ½ long.
· Arrange in the bottom of 4 pretty glasses.
· Mix together the mascarpone cheese and lemon curd.
· Lightly whip the cream until just thickening and fold into the mascarpone mix
· Spoon carefully on top of the rhubarb.
· Crumble the amoretti biscuits and sprinkle on the top of each glass.
· Serve chilled.
N.B. This quick and delicious dessert can be made using other fruit as a base, try black cherries or raspberries!