Main content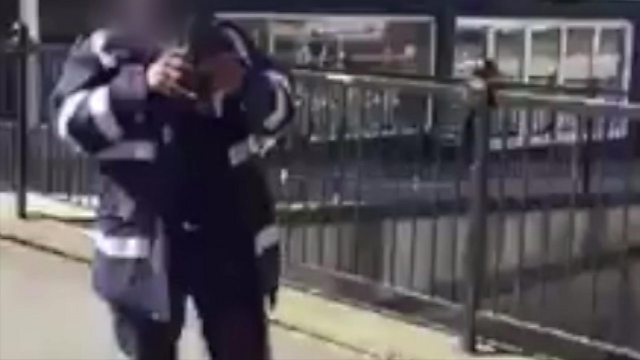 Parking ticket video goes viral
Have you seen this video?
It shows a taxi driver being given a parking ticket for dropping off an elderly passenger on double yellow lines in Chelmsford... and it's sparked much debate as to whether he was doing a good thing or blatantly breaking the law.
The footage, which sees the passenger give the traffic warden a ticking-off, has been viewed more than 100,000 times online since the incident happened on Tuesday.
Chelmsford City Council said the warden had "no choice" but to issue a ticket as that was "the requirement of his job".
But Dan Robinson, owner of The Chauffeur Company whose driver was caught, told BBC Essex he was "furious" at the fine.
Duration:
More clips from James Whale