Main content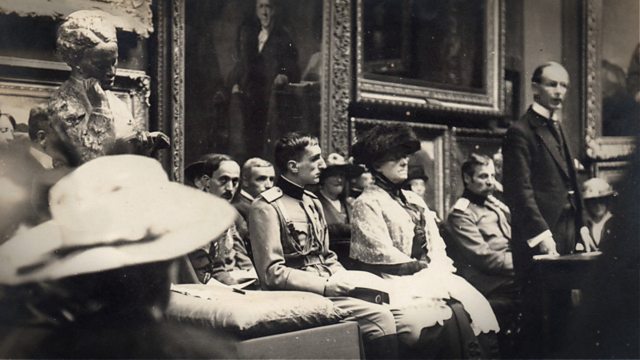 Scotland, Edinburgh: Elsie Inglis, Scottish Women's Hospital
At the outbreak of the First World War in 1914 Dr Elsie Inglis offered her services to the War Office. She was told, 'My good lady, go home and sit still'. She didn't listen.
Dean Cemetery, Edinburgh - EH4 3TP
'My good lady, go home and sit still' is the now infamous reply given to Dr Elsie Inglis when, shortly after the outbreak of the First World War, she offered her medical services in a response to an appeal for doctors to join the war effort. Dr Elsie Inglis did neither. Instead she came up with the idea of what became the Scottish Women's Hospitals for Home and Foreign Service; medical units staffed entirely by women made up of doctors, nurses, orderlies, drivers and support staff. Turned down by the authorities in their own country, other nations were quick to take up their offer of help and the first units were sent to France and Serbia.
Edi Stark spoke to Alan Cumming, whose interest in Dr Elsie Inglis was sparked in 2006 when visiting Belgrade in Serbia for a football match; he came across the Edinburgh doctor's name on a plaque. Back home in Scotland, Alan discovered Elsie's headstone in the Dean Cemetery in Edinburgh in a state of disrepair and launched a successful campaign to have it restored. He also began a one-man mission to catalogue each of the 1500 women who volunteered for the Scottish Women's Hospitals. serving in war zones across Europe, saving countless lives.
Duration:
Featured in...
Places in Scotland that tell a story of World War One

Hospitals, medical pioneers and the nursing contribution
More clips from World War One At Home