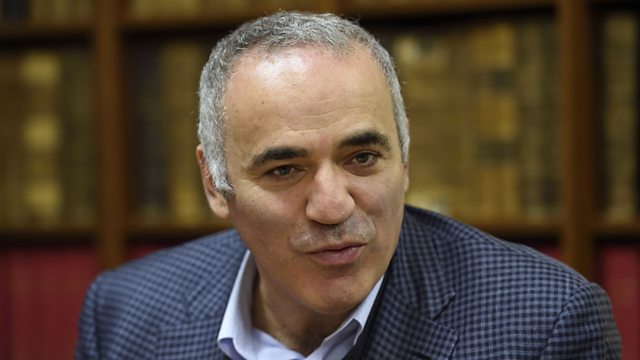 Leaders and People: Live at the Oxford Literary Festival
Do leaders shape their people's identity, or is it the other way around? And can it ever be said that we end up with the leaders we deserve?
Garry Kasparov, Asfa-Wossen Asserate, Ngaire Woods and Xu Xi talk to Jamie Coomarasamy.
(Photo: Garry Kasparov Getty Images)
Last on