Main content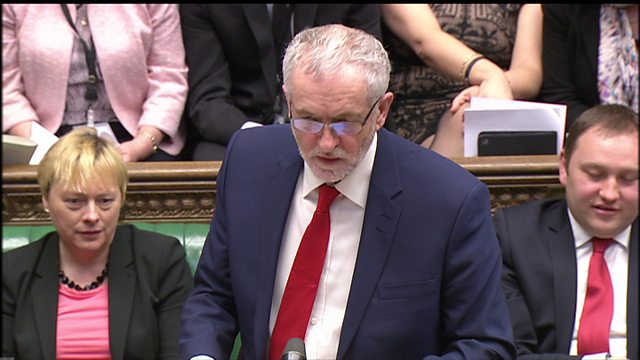 Corbyn: Budget has £4.4bn black hole in it
Jeremy Corbyn tells the prime minister that his Budget "unravelled in two days", and asks whether cuts or tax rises would plug the "black hole".
David Cameron said the Budget would ensure the deficit was cut for every year until 2020, and would deliver a surplus. Then he offered taunts about a Labour list ranking MPs on their support or hostility to their leaders.
The Speaker interrupted to tells MPs to calm down.
Duration:
More clips from 23/03/2016

More clips from Daily Politics