Main content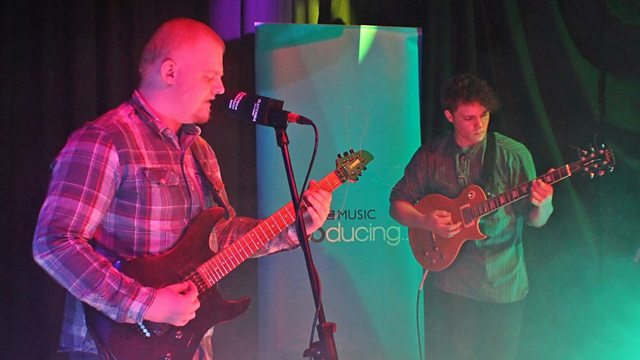 Andrew Marston introduces Dominic McGrillen (Ross-on-Wye)
Unsigned, undiscovered & under-the-radar music, as recorded at The Phoenix Theatre in Ross-on-Wye.
Music Played
Interviewed

In the Gig Guide

In session at The Phoenix Theatre in Ross-on-Wye

In session at The Phoenix Theatre in Ross-on-Wye
In session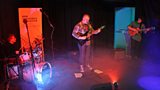 Dominic McGrillen is a 17-year-old singer/songwriter, from Goodrich near Ross-on-Wye, inspired by the likes of Jimi Hendrix and Stevie Ray Vaughan.
 
He's currently studying at John Kyrle High School and will be heading off to Loughborough University at the end of his course.
New album: Matt Woosey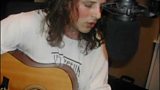 One of our most seasoned performers has been back gigging in his hometown, of Malvern, having recently moved to Germany.
 
Matt Woosey, who received critical acclaim after performing 150 gigs in 150 days a few years back, married a German woman and they've just had their first child together.
 
The 31-year-old's ninth album, Desiderata, has just been launched and will be doing another European Tour later this year.
Features
In the news: Why Mick Ralphs has decided not to take part in Bad Company's US tour.
In the gig guide: What's on in Herefordshire & Worcestershire.
Alex Woods in New York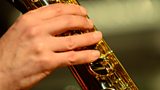 This week, we hear from the Redditch saxophonist, Alex Woods, who's been studying, teaching and recording in New York City.
 
Alex is putting together his first album, which has taken two years to write.
 
He's also in the process of booking a tour of the States and hopes to bring it to Europe.
 
Alex has been to Paris recently (where he's previously studied) to record a short EP to send to festival organisers.
 
He's hoping to celebrate the work of jazz musician Joe Henderson, next year, who would have been celebrating his 80th birthday.
BBC Introducing in Ross-on-Wye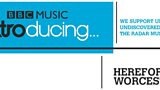 This month's sessions were recorded at The Phoenix Theatre in Ross-on-Wye, which used to be the town's fire station.
 
The team behind the productions formed nearly 100 years ago at the Corn Exchange, which burned down in 1939.
 
They then moved to The Roxy Theatre, which closed, and in 1982 moved to their present location at the top of the town.
 
They extended the facility 20 years later and now host events almost every weekend.
Big Organ!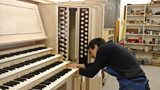 The biggest church organ to be build in the UK since World War II is being made by a company in Worcestershire.
 
It's the largest commission Nicholsons of Leigh Sinton have ever had, and comes in their 175th anniversary year.
BBC Introducing in Kidderminster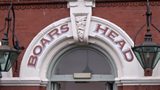 BBC Introducing in Hereford & Worcester supports unsigned, undiscovered and under-the-radar musicians from Herefordshire and Worcestershire.
 
Since 2011, we've been taking the show out on-the-road showcasing the very best musicians from our two counties.

Our next recording session takes place on Sunday 23 April at the
Boar's Head in Kidderminster
and features five acts we've been playing on BBC Hereford & Worcester. 
It's free to get in - and this is your chance to see how we capture live music on tape, while being able to enjoy some of the hottest new acts we've got in our area right now. 
None of these acts knew they were being considered for a live session - they were chosen based on the tracks they 
uploaded to us
. 
Doors open at 6pm - but you're more than welcome to turn up any time until 11pm.