Main content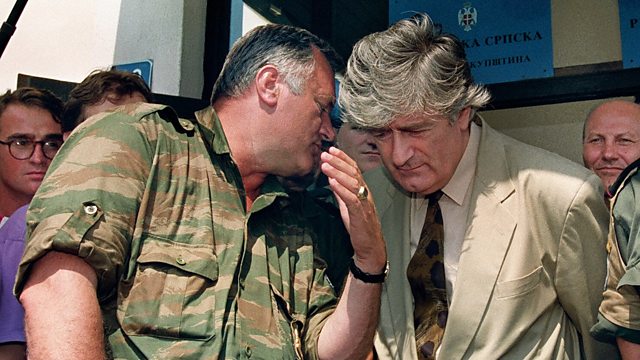 A Countrywide Criminal Enterprise
Tales from Bosnia's war in the 1990s and Radovan Karadzic's role in it; the Druze villages in the Golan Heights; corruption in Mexico; and Bouvetoya, the world's remotest island
Pascale Harter introduces insights, impressions and analysis from correspondents and writers around the world. In this edition:
Allan Little remembers his time covering Bosnia's war in the 1990s - and his encounters with the "affable, even amiable" Radovan Karadzic, whose forces were pursuing a policy of ethnic cleansing throughout the territories they controlled.
Diana Darke reflects on the paradoxically peaceful Druze villages of the Golan Heights: as a religious minority living under Israeli administration, how long their unique culture last?
Katy Watson comes face to face - or more accurately palm to palm - with corruption in Mexico after a run-in with some traffic cops who're on the take, but she also meets Mexicans who vehemently deny that graft is an 'inevitable' part of their culture;
and David Baillie has a brief brush with the world's remotest landmass: Bouvetoya, an island in the Southern Ocean that's hundreds of kilometres from anywhere else, and where the only permanent residents are penguins.
Photo: Bosnian Serb leader Radovan Karadzic (R) listening to Commander Ratko Mladic during a meeting with the press in Pale, April 1993. Karadzic spent nearly 13 years on the run from the UN war crimes tribunal but was found guilty in the Hague last week. (MICHAEL EVSTAFIEV/AFP/Getty Images)