Main content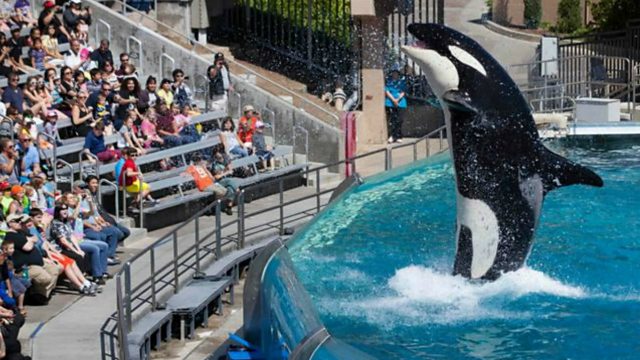 Former trainer "cautiously optimistic" as SeaWorld halts orca breeding
The US theme park operator SeaWorld says it is ending its controversial orca breeding programme, meaning the animals currently at the parks will be "the last generation".
The company has been under pressure since the Oscar-winning documentary "Black Fish" raised concerns about the safety and conditions of animals at the tourist attractions. Since then, ticket sales have plummeted and share prices have fallen as the parks became the subject of a ferocious social media campaign.
John Hargrove is a former senior killer-whale trainer at SeaWorld but has campaigned against their practices in recent years. He told Newsday that he welcomes the announcement.
(Photo: An orca performs during a display at SeaWorld. Credit: AP)
Duration: