Main content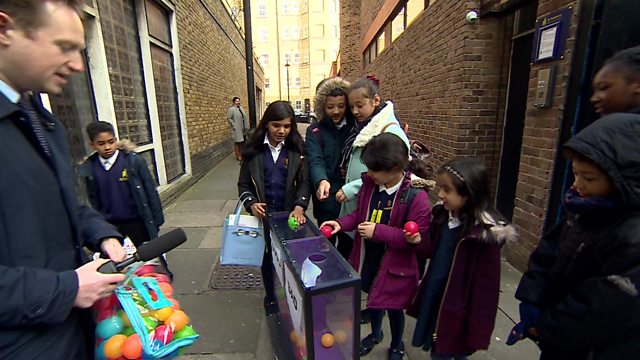 What do youngsters think of the sugar tax?
Young people may be the most likely ones to be affected by the sugar tax announced by George Osborne in the Budget.
Daily Politics reporter Adam Fleming took the mood box - an unscientific test with a plastic box and balls - to see what schoolchildren made of the chancellor's bid to deter them from drinking fizzy drinks.
He also asked about longer school hours, and had a few grown-ups give their thoughts as well.
Duration:
More clips from 17/03/2016
More clips from Daily Politics