Main content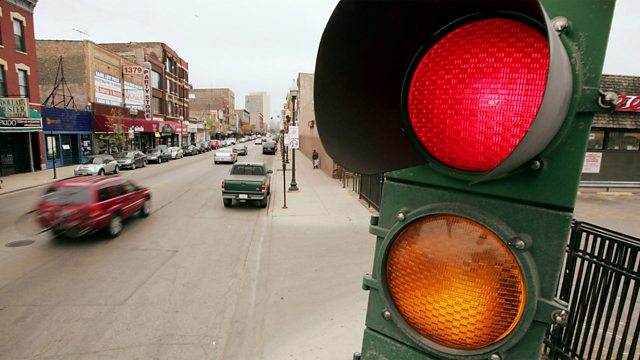 The End of Traffic Lights
The end of traffic lights; Computers mimicking the brain; WeChat keeping tabs on Chinese students; A million BBC micro:bit computers to help children code.
Cars are becoming increasingly wirelessly connected, with the ability to communicate with each other and the infrastructure around them. So much so, say a team of researchers at MIT in the USA that traffic lights may become an unnecessary impediment in getting through road junctions. Click talks to MIT's Carlo Ratti.
Human Brain Project Platforms
The Human Brain Project is developing six information and communications technology platforms to enable large-scale collaboration, data sharing, and reconstruction of the brain at different biological scales. SpiNNaker (Spiking Neural Network Architecture) is intimately involved with the project as it attempts to build a new kind of computer that directly mimics the workings of the human brain. Click talks to its key designer Professor Steve Furber.
Extending China's School Days Well into the Night
Since WeChat launched in 2011, the app has pervaded Chinese life. It has hundreds of millions of active monthly users. In a society that places paramount importance on academic success, WeChat has quickly become intertwined with education. Click talks to Yiting Sun about how some worry that the use of WeChat is perpetuating round-the-clock pressure.
BBC's micro:bit Launch
BBC micro:bit is a small hand held personal computer which is being given free to every 11-year-old student in the UK. The teachers already have them and the roll-out of one million into schools is underway. Click reports on an ambitious project that will provide pupils with a unique tool for coding.
(Photo: A traffic light controls the flow of vehicles and pedestrians in Chicago, Illinois © Scott Olson/Getty Images)
Last on

BBC World Service
East and Southern Africa, East Asia, Europe and the Middle East, South Asia & West and Central Africa only