Main content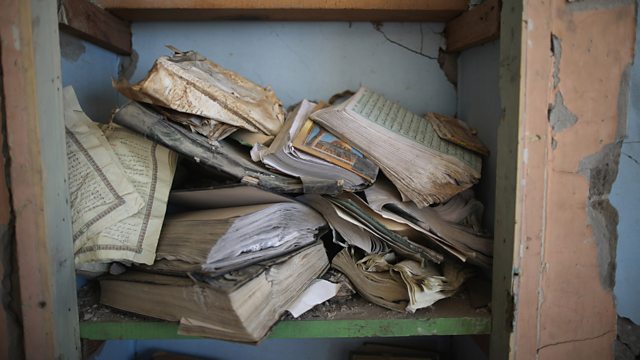 The War Zone Librarian
The Syrian man risking his life to create a public library in a war zone
You might think that people living in a war zone, without access to proper food supplies might have other things on their minds than reading books. But, in a suburb of the Syrian city of Damascus, a group of anti-government rebels have been risking their lives to create a public library for the community. The library is housed in the basement of a bomb-damaged building. One of those involved, who wants to be known only as Ahmad, works to document the impact of the conflict for the opposition.
The Nigerian-born author Chinelo Okparanta writes about same sex relationships - and some people have sent her threatening messages as a result. The theme is touched on in her acclaimed collection of short stories, "Happiness Like Water", and in her novel "Under the Udala Trees". The novel tells the story of Ijeoma, a Christian teenage girl from the South of Nigeria who falls in love with a Muslim girl from the North. Chinelo speaks to the BBC's Samira Ahmed.
Leslie Pereira is always on the look out for lonely people in hospital. The lawyer from the Indian city of Mumbai, is on a mission to help sick people who have no-one else to speak up for them. Leslie was recently nominated as one of Mumbai's City Heroes for his efforts.
The Museum of Lost Objects features the stories of antiquities and heritage sites that have been destroyed or stolen in the recent conflicts in Syria and Iraq. For our final episode in this series, writer Kanishk Tharoor goes in search of a Sumerian goddess, missing since the 2003 looting of Iraq's most famous museum.
Photo: Damaged books.
Credit: Christopher Furlong/Getty Images.