Main content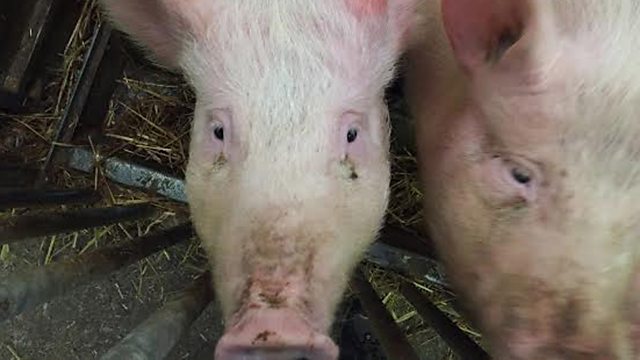 Editing the Genome - Part Two
Farm animals immune to illness? Eradicating malaria by driving mosquitoes to extinction? Matthew Cobb explores more pros and cons in the brave new world of CRISPR gene editing.
There is a new genetic technology which promises to revolutionise agriculture and transform our influence over the natural world. Research is well underway to create pigs and chickens immune to pandemic influenza, cereals which make their own fertiliser and mosquitoes engineered to wipe out wild populations of the insects which transmit diseases to humans. These are just three examples of what we could create with CRISPR gene editing.
Should we be worried about this unprecedented power over animals and plants? The potential for good is enormous. The ethical challenges are profound. Professor Matthew Cobb of the University of Manchester explores the brave new world of CRISPR gene editing.
(Photo: Pigs at the Roslin Institute that have been gene-edited with the goal of making them resistant to African Swine Fever virus)
Last on

BBC World Service
East Asia, Europe and the Middle East, East and Southern Africa, West and Central Africa & South Asia only
Broadcasts
BBC World Service

Online, Americas and the Caribbean, UK DAB/Freeview & Europe and the Middle East only

BBC World Service

East Asia, Australasia, West and Central Africa & South Asia only

BBC World Service

Americas and the Caribbean

BBC World Service

Online, Europe and the Middle East, East Asia & UK DAB/Freeview only

BBC World Service

South Asia

BBC World Service

Australasia

BBC World Service

East and Southern Africa & Europe and the Middle East only

BBC World Service

Online & UK DAB/Freeview only

BBC World Service

East Asia, Europe and the Middle East, East and Southern Africa, West and Central Africa & South Asia only
The Curious Cases of Rutherford and Fry